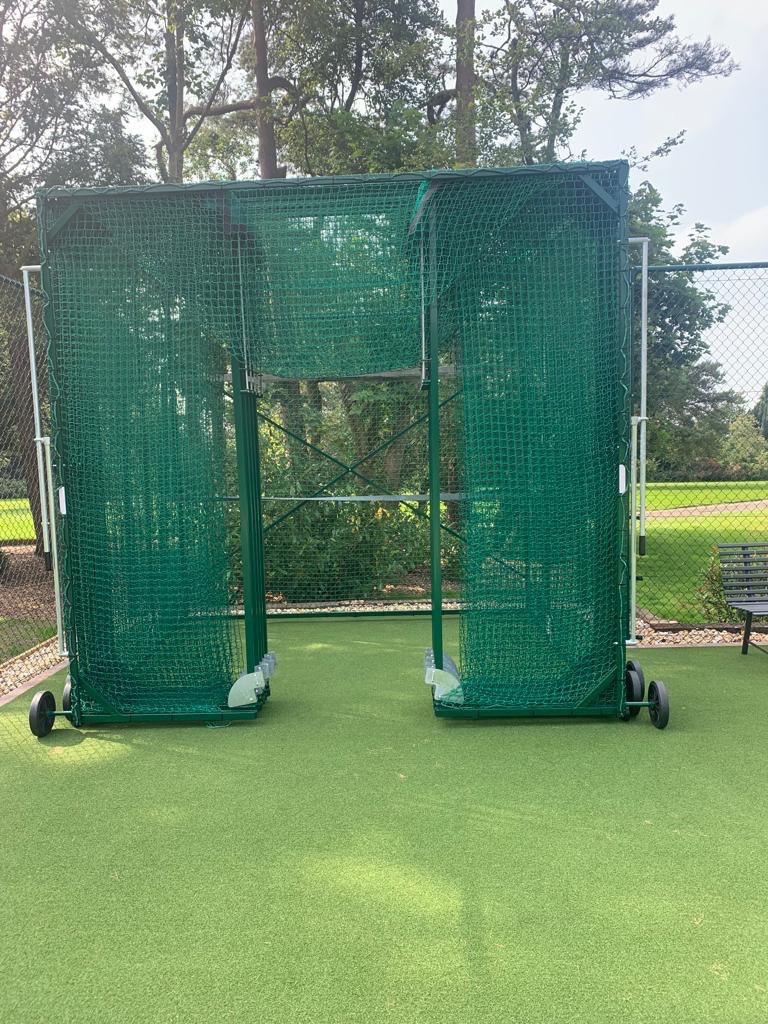 Introduction: While a tennis court primarily serves as a place for players to showcase their skills, it can also be a fantastic setting for spectators to enjoy the sport. Whether you're an avid tennis enthusiast or considering constructing a court for tournaments and events, designing spectator-friendly features is key to creating a tennis paradise. In this blog post, we'll explore innovative ideas to make your tennis court a welcoming and exciting place for spectators.
Comfortable Seating:
The first step to creating a spectator-friendly tennis court is providing comfortable seating. Consider installing tiered seating options like bleachers or stadium-style seating along one side of the court. Ensure that seating is strategically positioned to offer an unobstructed view of the action. Comfortable cushions or padded seats can enhance the spectator experience, encouraging friends, family, and tennis fans to attend matches and events.
Shade and Shelter:
Tennis matches can last hours, and spectators need relief from the sun or unexpected rain. Install shade structures, such as pergolas, awnings, or a covered pavilion, where spectators can comfortably watch the game without worrying about the weather. Providing shelter not only enhances the spectator experience but also allows you to host events year-round.
Landscaping and Aesthetics:
Landscaping plays a crucial role in creating a tennis paradise. Surround your court with lush greenery, vibrant flowers, and well-maintained gardens to enhance the aesthetics. Add hedges or ornamental trees along the perimeter for privacy and wind protection. Well-designed landscaping not only beautifies the area but also provides a pleasant backdrop for spectators.
Lighting for Evening Matches:
To extend the hours of play and enhance the spectator experience, invest in quality lighting for evening matches. Properly illuminated courts not only ensure safe gameplay but also create an inviting atmosphere for spectators. High-quality LED lighting systems can minimise glare and provide excellent visibility.
Refreshment Stations:
Keep spectators refreshed with strategically placed refreshment stations. Consider installing water fountains, vending machines, or a small café area near the court. Spectators can enjoy a cool drink, snacks, or even a meal while watching the matches.
Interactive Scoreboards and Screens:
Enhance the interactive aspect of your tennis paradise by installing digital scoreboards or screens. These displays can show live scores, player statistics, and instant replays. Spectators can stay engaged and follow the progress of the game more closely.
Kid-Friendly Zones:
For families attending matches, create designated kid-friendly zones with playground equipment or fun activities. This allows parents to enjoy the game while children have their entertainment area.
Wi-Fi and Charging Stations:
In today's digital age, providing Wi-Fi access and charging stations is a thoughtful addition. Spectators can stay connected, share their experiences on social media, and even watch live streaming of the match.
Conclusion: Designing spectator-friendly features for your tennis court is not only about enhancing the experience for those watching but also about creating a welcoming and inviting atmosphere for events and tournaments. By incorporating comfortable seating, shade, beautiful landscaping, lighting, and modern amenities, you can transform your tennis court into a true tennis paradise. Whether a friendly match or a competitive tournament, your court will be the go-to destination for tennis enthusiasts and fans.
Your content goes here. Edit or remove this text inline or in the module Content settings. You can also style every aspect of this content in the module Design settings and even apply custom CSS to this text in the module Advanced settings.